Hi, I'm Julia,

I'm passionate about helping you achieve good health, as naturally as possible.

I grew up playing in my mother's herb garden in South Africa, and ​always loved the way herbs help so many conditions, as they have done for millennia.

Many years later, I got my Advanced Diploma in Herbal Medicine whilst living in Australia, where the extensive training taught me how all the body systems work together, and which herbs and nutrients treat specific disease states safely and effectively.
​
My dream would be that all public health systems had integrative medicine with a focus on preventative health care, and all modalities of natural medicine freely available, because true health care is not "one size fits all".
​It is a holistic consult, a full medical history is taken, and we discuss your health goals and priorities. Treatment options are discussed with you, giving you sound advice on the best approach for the best outcome for your health-care, rather than symptom management with a band-aid.
​
I use my knowledge of herbs and experience of using them, and hold space for you to listen to your story, so that I understand where you are coming from, the more you tell me, the more I can help.
​
Dietary and lifestyle advice is always part of the treatment plan, flower essences can help treat the emotions and mind, and the herbal extracts have a range of actions.
Liquid herbal extracts
---
Liquid herbal extracts are alcohol based and are stronger than other herbal treatments. They work faster than herbal tablets or capsules because they don't have to go through the digestive system, but also because alcohol 'jumps the queue' for processing in the liver, meaning that herbal extracts get priority processing, thereby working faster. ​​ Alcohol herbal extracts are safe during pregnancy, and to give to children and babies, as the beneficial effects of the herbs far outweigh the negligible amount of alcohol taken. Prices: ​ £20 per 200mL for an adult, lasts 2-4 weeks depending on dose. £10 for 100mL (may be prescribed for a very sensitive adult or a child. 25mL or 50mL is prescribed for babies or children, or sometimes for adults. Usually, up to 5 different herbs are chosen for their effects that will benefit your condition...
...and those are dispensed into an amber bottle like one of these:
Sometimes, only 3 are chosen, it is very specific and bespoke to YOU!
---
Bespoke herbal tea
---
About 5-7 different dried herbs are used to make a bespoke tea to treat your condition. Various parts of herbs are used in the loose leaf tea, ie. roots, leaves, or flowers.

Dose: One heaped teaspoon per cup of hot water 3 times daily for 2 weeks. Could use one desertspoon per cup of hot water twice a day, if this is easier.

Price: £5 per bag (lasts 2 weeks)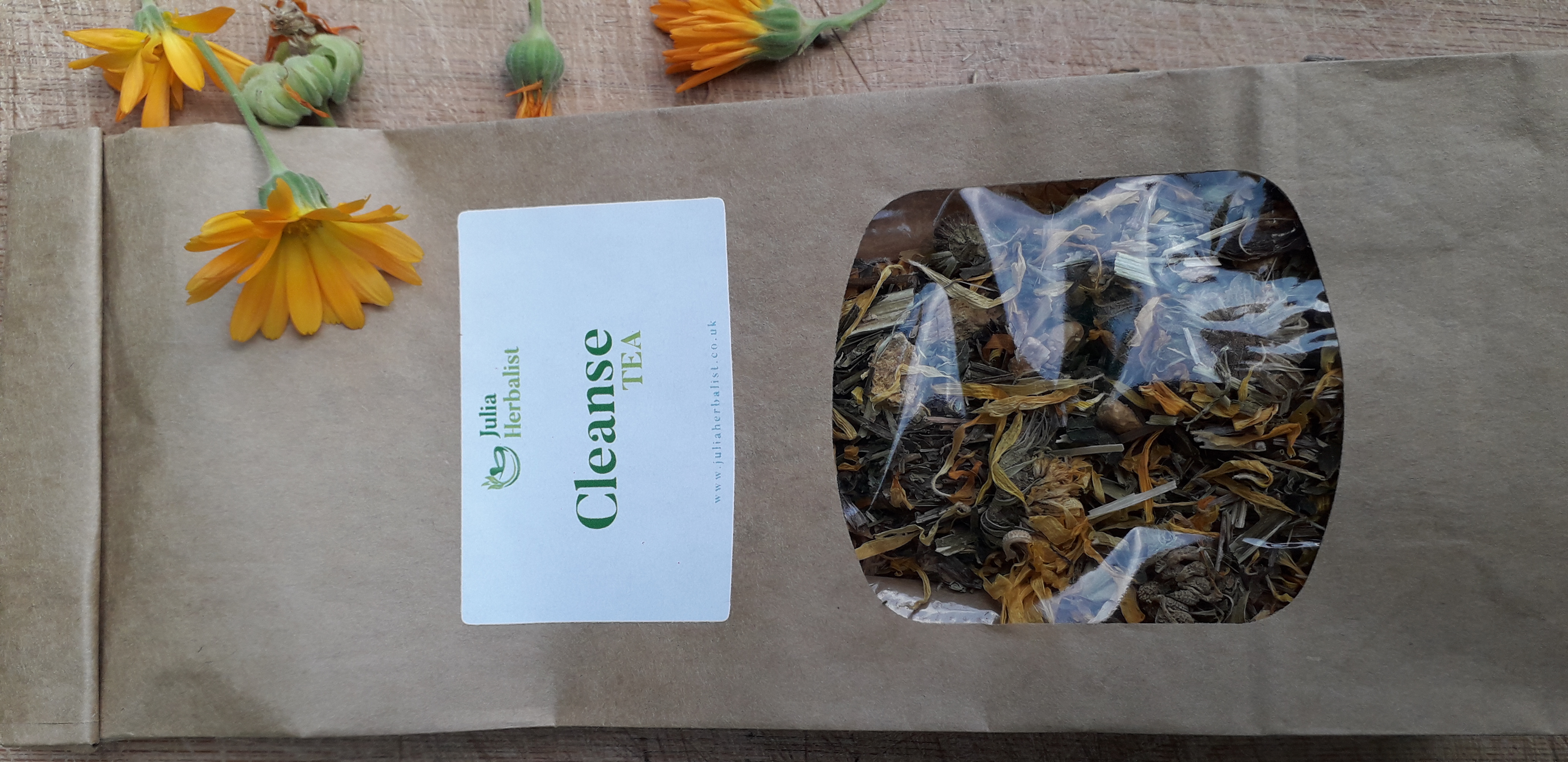 ---
Herbal tablets
---
Herbal tablets take a little longer to work compared to the liquid extracts, but it depends on your condition if this form of herbs would work for you, and preference to liquids or tablets. Effects may take longer to notice, but are just as long lasting.
Price: Depending on what you need or want to spend - average is about £30 for one bottle but can be more, depends what is in the tablets.
---
Nutritional supplements
---
Nutritional supplements recommended by me are brands that can only be bought if prescribed via a practitioner, you can't buy them over the counter. They are formulated with a good amount of the nutrient(s) you need, AND the correct form of nutrient. Although they may cost more than cheaper variations from a health shop, they work quicker and more efficiently, so actually cost you less in the long run. Cheap supplements simply do not have good quantities of nutrients, and more importantly, the right forms of the said nutrient, and also have dodgey fillers and bulking agents that can cause you more problems. Price: Depending on what you need or want to spend - average is about £30 for one bottle but can be more, depends what is in the tablets.
---
Topical herbs
---
Handmade ointment containing beeswax, cocoa butter and herbal extracts that help with healing. Eases skin conditions such as eczema, psoriasis, dry cracked skin, athlete's foot, as well as cuts, bruises, sunburn, grazes, etc. Note that chronic skin conditions usually need more than just a superficial topical application - usually some kind of dietary and lifestyle change, herbs and nutritional supplementation is required for proper healing. Price: £5 per 30mL A bespoke cream can also be made using a Vitamin E base with liquid extracts added.
---
Bach flower remedies
---
Emotions and mindset have a profound effect on our health and therefore disease. Although you can choose the remedy that you resonate with to 'fix' your head and heart, sometimes it takes someone on the outside to select the right one. ​​ There is a remedy for every emotional state. Read more about the remedies here: https://www.bachremedies.com/en/learn-about-the-remedies/about-the-remedies. I usually add up to 7 remedies in bottles of liquid herbal extracts for energetic healing. Price: £8 per 20mL single Bach flower remedy £10 per 20mL Bespoke Bach flower remedy (after consult)
---
---
Herbal therapeutics for...
There are really not many health issues that herbs cannot help with, and I am not being biased!
​
Herbs can help overcome many health issues. Herbs are very underrated, especially as they are extremely safe, and very effective at helping ease and treat a wide range of conditions, such as:
​​​
Female Reproductive system disorders: PMS, irregular periods, infertility, pregnancy, breastfeeding, perimenopause, menopause, PCOS

Hormonal imbalances in women and men

Pre-conception care

Hyper- and Hypothyroid hormone

Babies & Children: recurring infections, eczema, psoriasis, sleep issues, bedwetting, worms

Digestive problems: constipation, diarrhoea, IBS, SIBO, bloating, ulcers, ulcerative colitis, Coeliac disease, parasitic infections

Detoxification and liver restoration

Chronic conditions: cardiovascular disease, respiratory disorders, chronic stress

Inflammatory health conditions: Chronic Fatigue Syndrome (CFS), ME, autoimmune disease, allergies, intolerances

Neurologic: depression, anxiety, migraines, memory problems, brain fog

Metabolic & Endocrine: diabetes, hyperthyroidism, hypothyroidism, insulin resistance, weight gain, weight loss

Adrenal: stress, exhaustion

Acute diseases: colds, flu, chicken pox, measles

Poor immunity: recurring infections

Sleep: sleep apnoea, insomnia
Continued Professional Development ('CPD')
In order to maintain my registration as a herbalist with the Association of Naturopathic Practitioners, I have to complete at least 20 hours of CPD every year. This ensures that I continue updating my knowledge, keep abreast of new research and thus be a better practitioner in clinical practice. Below are the seminars and short courses I've done:​
​
Iridology, Bach Flower Remedies, and Australian Bush Flower Essences

Blackmore's Celloids Mineral Therapy (Tissue salts)

Mastering Liquid Herbal Medicine

Natural Solutions for Mood, Compulsion & Addiction Disorders

Natural Solutions for Brain Gut Health

Transiting Menopause: Herbal Medicine Efficacy & Safety

Optimising Menopausal Health

Impact of Non-Ionising Radiation​

Key Herbs for Inflammation and Allergies

Clinical aspects of gut testing

Clinical application of digestive enzymes

The Microbiome & Immune resilience

Supporting natural immunity

SIBO (Small Intestinal Bacterial Overgrowth): a new diagnosis or fashion label?

Nutritional, Emotional & Energetic Interventions for Stress & Digestion

Women's Health Summit
The factuals:
Look me up on the Association of Naturopathic Practitioners (member no. 48263188).

Check out the FAQ to see what subjects are included in a medical herbalist training.

Professional Liability insurance with Balens Specialist Insurance Brokers.